In the era of digital payments, having a seamless transaction is not merely a convenience but a necessity. Whether it's a hurried morning grabbing groceries, a weekend errand picking up essentials, or a leisurely retail therapy, the payment experience can significantly impact your overall shopping expedition. Albertsons, a name synonymous with everyday shopping for many Americans, has rightly tuned into the digital beat, embracing modern payment methods like Apple Pay.
The Basics: Does Albertsons Take Apple Pay?
Indeed, as of 2023, Albertsons not only accepts Apple Pay but encourages its use, making checkouts faster and more convenient. This digital payment platform has found its place both at physical checkouts and within Albertsons' mobile app, Just for U. With a simple double-tap, your grocery bills are sorted, and you're on your way.
The Extensive Reach of Albertsons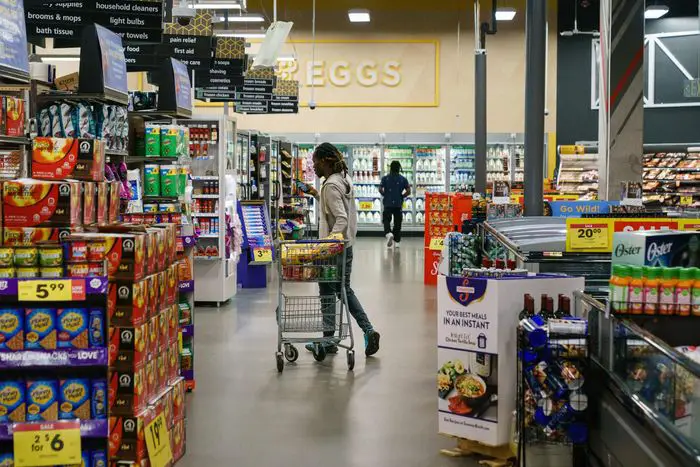 The vast network of Albertsons spans across 35 states, with over 2,200 stores under its belt. A hefty workforce of 325,000 employees keeps this retail giant ticking, serving a large chunk of the American populace. The sheer scale of Albertsons amplifies the significance of its shift towards modern payment methods, making daily shopping a breeze.
The Evolution of Apple Pay at Albertsons
The alliance of Apple Pay and Albertsons wasn't a sudden affair. Early on, several operations under the Albertsons banner recognized the potential of this novel payment method. Names like Jewel-Osco, Shaw's, and Acme were among the pioneers. By October 2017, the digital embrace was formalized with the announcement that all Albertsons stores would accept Apple Pay. This initiative included all banners, from Safeway and Vons to Tom Thumb and Carrs, paving the way for a modernized shopping experience.
How to Use Apple Pay at Albertsons
If you're equipped with an iPhone (6 or later) or an Apple Watch, your transactions at Albertsons are just a few taps away. Here's how: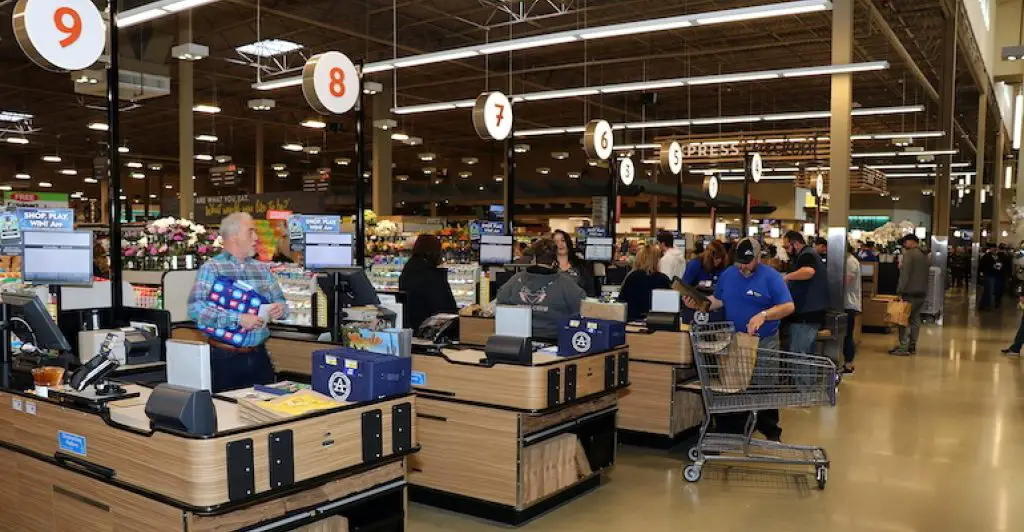 In-Store:
Before reaching the checkout, set up Apple Pay on your device by going to Settings > Wallet & Apple Pay.
If you're linking to an Apple Watch, repeat the process but select "Apple Watch" from your iPhone.
Securely add your credit cards to your digital wallet (Apple doesn't store card numbers on devices or servers).
At the checkout:

For iPhones:

Double-tap the right-hand button.
Activate Apple Pay with Face ID, Touch ID, or your unique passcode.
Hover near the contactless terminal.
Watch for the green tick on the card reader and the "DONE" notification on your phone.

For Apple Watches:

Locate the button to the right of the watch face and tap it twice.
Enter your passcode when prompted.
Hold your watch over the NFC reader.
Wait for an authorized signature on the screen.
Other Payment Methods Albertsons Embraces
Albertsons aims to accommodate various payment preferences. Alongside major credit cards (Visa, MasterCard, American Express, Discover), they accept:
Debit cards with PIN
Swipe technology
Contactless payments
And yes, they even welcome good old-fashioned cash and personal checks!
Conclusion
Your next visit to Albertsons is bound to be a smooth sail with Apple Pay at your disposal. Their widespread acceptance of this modern payment method echoes a loud and clear message—Albertsons is in sync with the digital rhythm, ensuring your shopping experience is nothing short of convenient and contemporary.
FAQs
Let's Dive into some common inquiries to make your Albertsons shopping spree even smoother:
Is Apple Pay secure?
Absolutely! Apple Pay's tokenization and encryption are your digital armor.
Can I use Apple Pay for online orders at Albertsons?
Yes! Whether in-store or online, Apple Pay is ready to serve.
What if I don't have an iPhone or Apple Watch?
Fear not! Albertsons' diverse payment methods have got you covered.
Does Albertsons offer any loyalty programs through Apple Pay?
While not directly tied, Albertsons' Just for U app is your gateway to personalized deals and savings.
Can I split my payment between different cards using Apple Pay?
Although splitting payments isn't a feature within the app, the array of payment options at Albertsons ensures flexibility in how you settle your bills.
So, the next time your grocery list takes you to Albertsons, go ahead, tap that device and revel in a seamless, modern shopping experience. Stay tuned with Apple Bulletin for more such updates to elevate your retail rendezvous. 🛒📱💳
Related posts:
No related posts.