Hello there! So, you're thinking to transfer your tickets to Apple Wallet? Smart choice! 🍎 Let's dive deep into this innovative tool and simplify the process together.
Introduction to Apple Wallet
What is Apple Wallet?
Apple Wallet is essentially your digital pocket. Think of all the cards, tickets, and coupons you carry in your physical wallet. Now, imagine having them all stored safely and conveniently on your iPhone or Apple Watch. That's what Apple Wallet does!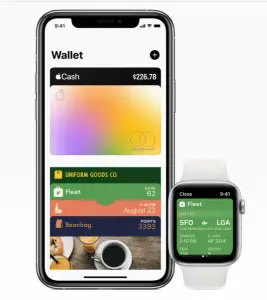 Why Use Apple Wallet?
Ever had that mini-heart attack when you couldn't find your concert ticket or your boarding pass at the last minute? Well, with Apple Wallet, those days are long gone. And that's just the tip of the iceberg.
Benefits of Transferring Tickets to Apple Wallet
Easy Accessibility
With Apple Wallet, your tickets are just a touch or a glance away, thanks to Touch ID and Face ID. No more fumbling through emails or printouts. Just a quick tap, and voilà, there's your ticket!
Enhanced Security
Worried about digital theft? Apple Wallet's got you covered. Each transaction is encrypted, ensuring your tickets and other items remain safe from prying eyes.
Streamlined Organization
Say goodbye to clutter! Apple Wallet automatically organizes your tickets, ensuring everything is easy to find when you need it.
How to Transfer Tickets to Apple Wallet
Automatic Integration with Apps
Many apps, from event platforms to airlines, offer a direct 'Add to Apple Wallet' option. Just tap on it, and your ticket will be added instantly. As simple as pie!
Manual Ticket Entry
If an app doesn't support direct integration, fear not! You can manually enter ticket details into Apple Wallet. It's a tad bit more work, but the convenience afterward is worth it!
Troubleshooting Common Issues
Failed Ticket Transfer
Can't transfer your ticket? Check if your device's software is updated, or if the ticket is compatible with Apple Wallet in the first place.
Incompatible Tickets
Unfortunately, not all tickets are Apple Wallet-friendly. In such cases, try reaching out to the ticket provider for an alternative format.
Frequently Asked Apps and Their Integration
Event Apps
Most event apps like Eventbrite and Ticketmaster have integrated Apple Wallet options. Hosting a house party? Create a cool digital invite and add it to Apple Wallet!
Travel Apps
Frequent fliers, rejoice! Airlines like Delta and Southwest allow boarding passes to be added to Apple Wallet. So, the next time you jet set, do it with style and ease.
Conclusion
This guide to Transfer tickets to Apple Wallet is more than just a tech-savvy move. It's a lifestyle change towards convenience, security, and organization. So, the next time you get a ticket, you know where to store it!
FAQs
Is Apple Wallet available on all iPhones?

Apple Wallet is available on iPhone 6 and later versions.

Can I share my tickets from Apple Wallet with others?

Yes, some tickets and cards offer a sharing option. Always check the specifics of the ticket or card you're trying to share.

Is there a limit to the number of tickets I can store in Apple Wallet?

While there isn't a strict limit, performance might be affected if you add too many items.

Do tickets in Apple Wallet work offline?

Absolutely! Once added, you can access your tickets without an internet connection.

Is transferring tickets to Apple Wallet free?

Yes, there are no fees for adding tickets to your Apple Wallet.
For anything and everything related to apple & its products stay tuned with applebulletin