Welcome to AppleBulletin.com!
At AppleBulletin.com, we're more than just a blog; we're a community of enthusiasts, tech geeks, and aficionados who share a collective passion for everything Apple. From the sleek designs of the iPhone to the innovative features of the MacBook, and the ever-evolving world of iOS, we cover it all.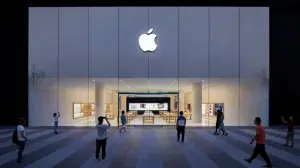 Our Mission
Our mission is simple: to provide our readers with the most up-to-date, accurate, and comprehensive information about Apple products and the iOS ecosystem. Whether you're a seasoned Apple veteran or someone who's just received their first iPhone, we aim to be your go-to source for all things Apple.
Why Choose AppleBulletin.com?
Expertise: Our team comprises individuals who have been deeply entrenched in the Apple ecosystem for years. We bring a wealth of knowledge and experience to the table, ensuring that our content is both reliable and insightful.

Timely Updates: In the fast-paced world of technology, staying updated is crucial. At AppleBulletin.com, we pride ourselves on delivering the latest news, reviews, and updates on Apple products and iOS developments as they happen.

In-Depth Analysis: We don't just report the news; we dive deep. Our articles provide thorough analysis, ensuring that you understand not just the 'what,' but also the 'why' and the 'how.'

Community Engagement: We believe in fostering a community where Apple enthusiasts can come together, share their experiences, ask questions, and learn from one another. Our comment sections and forums are always buzzing with lively discussions and valuable insights.
Join Us on Our Journey
As Apple continues to push the boundaries of innovation, so do we. We invite you to join us on this exciting journey, as we explore, analyze, and celebrate the world of Apple and iOS. Whether you're looking for the latest news, in-depth reviews, or just a place to connect with fellow Apple enthusiasts, AppleBulletin.com is here for you.
Thank you for being a part of our community. Here's to many more years of discovery and innovation together!
---
AppleBulletin.com is an independent website and has not been authorized, sponsored, or otherwise approved by Apple Inc. All product names, logos, and brands are property of their respective owners.